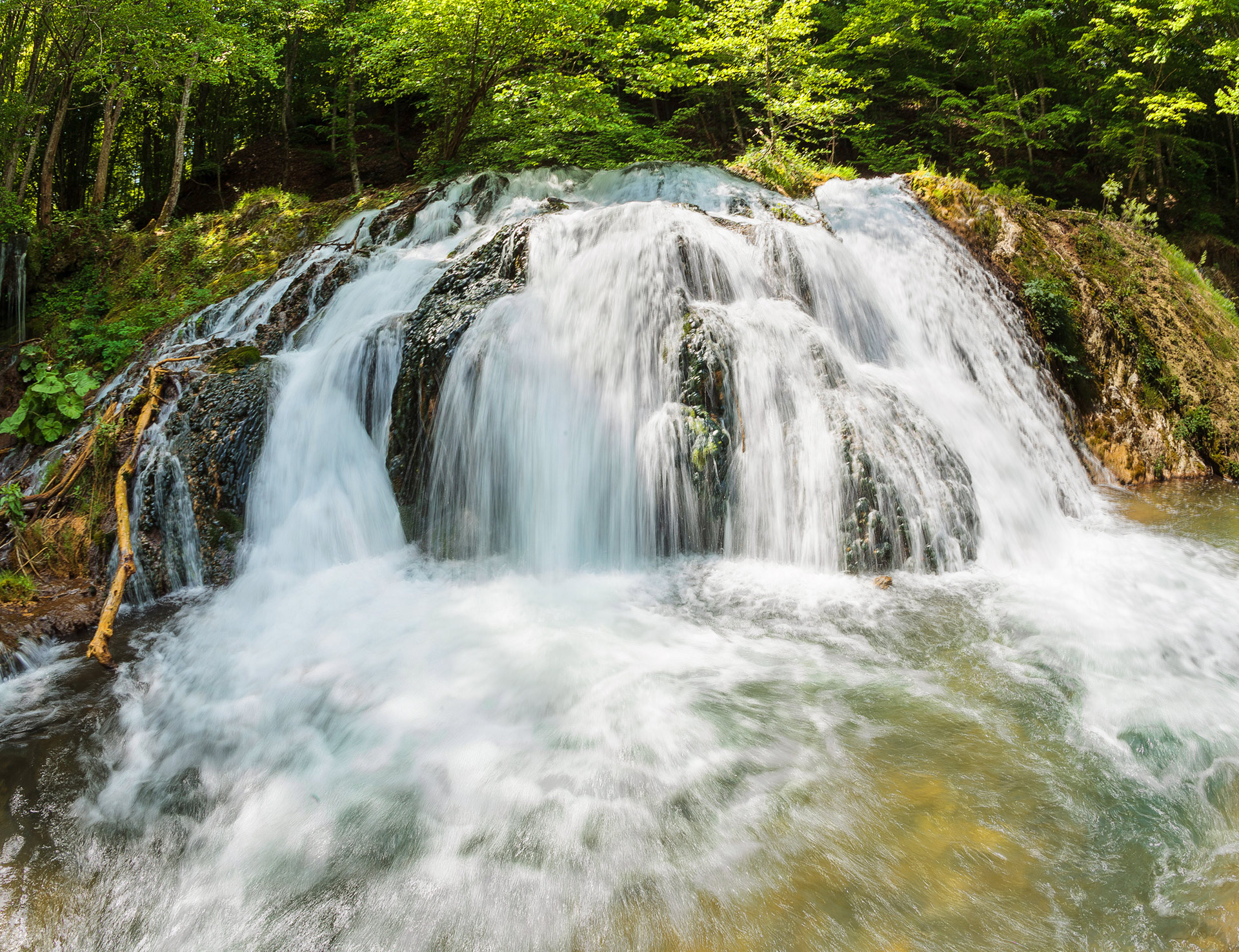 Tectonics and rock types
Geologically speaking, Strandja came into existence during the formation of the undulating mountain system of the Balkanides, which represent a segment of the northern branch of the Alpine-Himalayan belt. Its erection is viewed as a product of the processes of collision along the south edge of the Eurasian tectonic plate.
The territory of Strandja Nature Park occupies parts of the two tectonic zones – Sakar-Strandja and Srednogorska.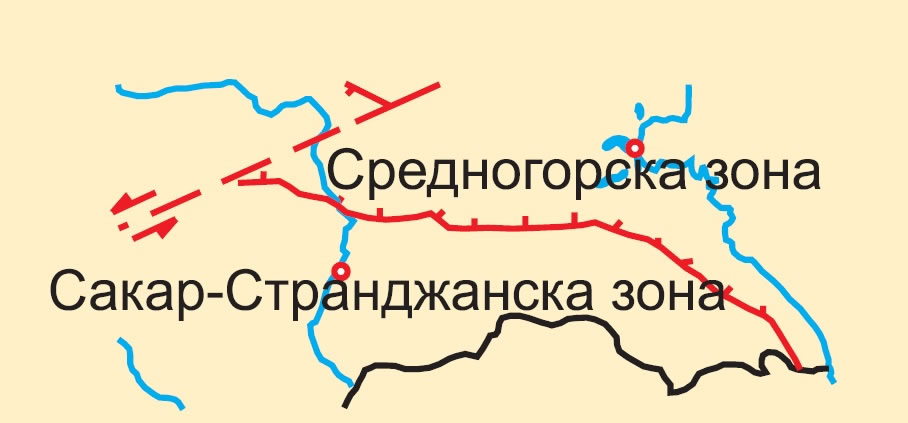 The Strandja tectonic zone takes up a significant part of the territory of Southeastern Bulgaria – the Marishka region, Harmanli, Sakar, Strandja mountain, the Manastirski and Svetliiski uplands. Part of the metamorphic rocks in Strandja are defined as lower- or middle- Jurassic foundation, and the Upper Cretaceous non-metamorphosic, metasedimentary and metavolcanic rocks, which cover them, are clay-slates, phyllites, metapelites, meta-siltstones and diabases, meta-sandstones, overcrystalized limestones and marble. Later, amidst that variety were introduced larger bodies of Paleozoic granitoids. The northern part of the zone, above the Ugrash-Papazova Niva-Bulgari line is covered with Upper Cretaceous andesites, andesite tuffs and sandstones. The southern parts are dominated by upper Jurasic rocks – clayey, sandy-clayish, and marl slates.
The Srednogorska tectonic zone is a strip parallel to the beach, 10-15 kilometers wide. It is made of thick complexes of sediments and volcanic-sedimentary rocks, accumulated during the late Cretaceous and volcanogenic-sedimentary rocks with copious flowing of lava (tuffs, sandstones, aleurolithes, clayish limestones, alkaline trachytes and basaltoids, daykov complex, volcanic-sedimentary breccias, diorites, grandiorites, and others).
The Srednogorska and Strandja metallogenic zones, part of the larger Apuseni-Banat-Timok-Srednogorska metallogenic zone, were formed as a result of tectonic changes in the Srednogorie region.
Neogene marine sediments and Quaternary continental and marine sediments can also be found on the territory of the Park.