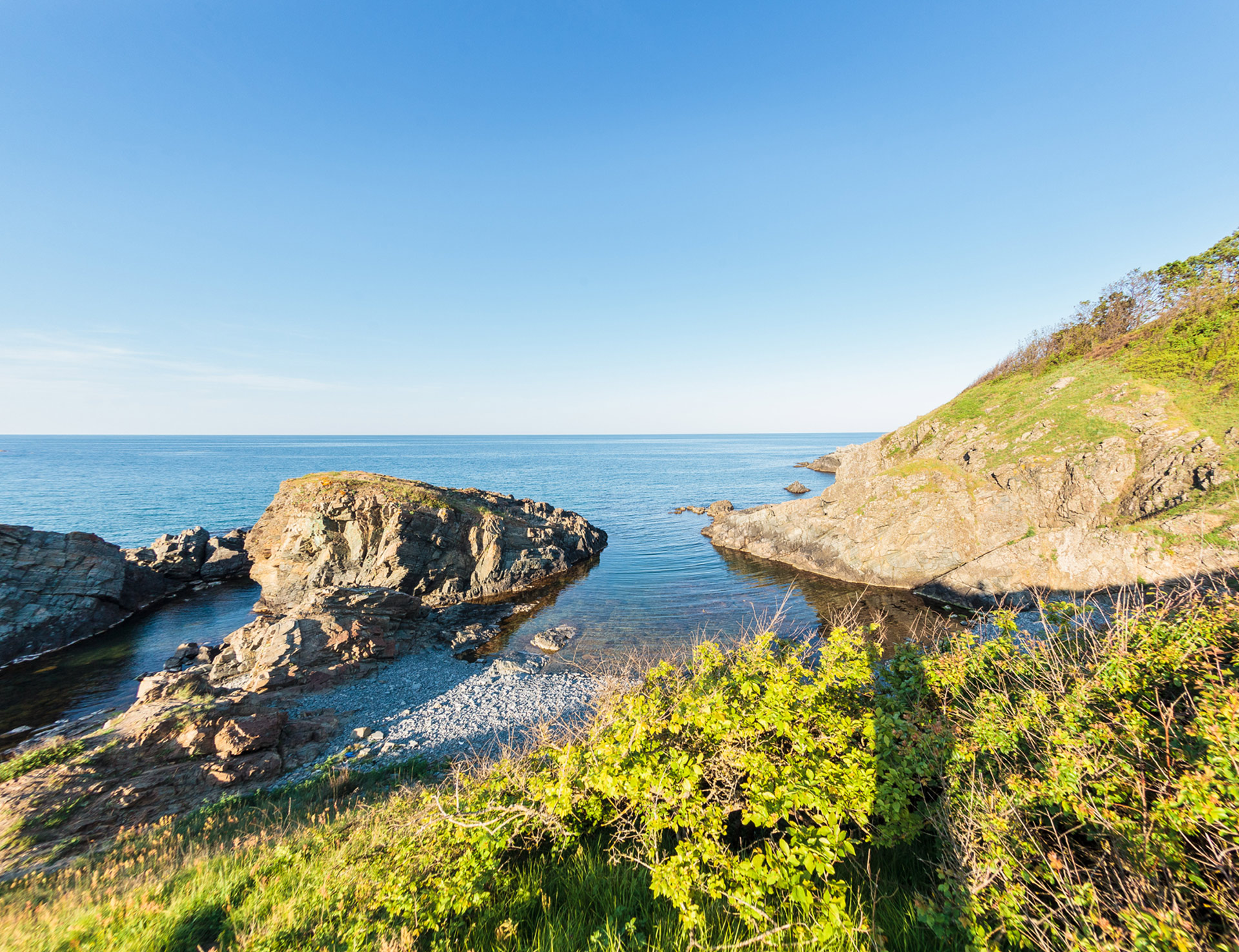 Rezovo Village
It is situated 15 kilometers south of the town of Ahtopol, near the border with the Republic of Turkey, 20 m a.s.l.
Old names: Rezbu, Rezvi, Rezvi ravine, Rezve. The name of the village is associated with the name of the Thracian King Rezos, who participated in the Trojan War.
Population: 46 residents
The village is situated on a high rocky coast over the Black Sea.
Traces of metallurgical activity are found at many places in the surroundings of the village. The largest ancient deposit of slag in Bulgaria is located in the Zguriite area, around 5 kilometers of Rezovo. Its quantity is estimated at several hundred thousand tons. In addition to mine exploitations, the Selski dol area, 3-4 kilometers from the village, also has a Thracian mound necropolis.
The remnants of a small fortress with rectangular plan (20 x 30 m) are located on Kastrich cape, which is 3 kilometers north of Rezovo. Perhaps this is the most popular medieval fortress Kastricion. This region is also rich in burial mounds.
The village often changed its location in the past, because of the persistent raids by the Caucasian Laz pirates. The contemporary Rezovo was inhabited in 1903, and soon the new Ss. Constantine and Helena Church was built. This is evident from the "All Saints" icon, by the late icon-painter G. Poliksoidu, and dated back to 1909.
After the Balkan War, several refugee families from Jana village and settlers from Malko Tarnovo arrived in Rezovo.
The population's main livelihoods were charcoal-burning, agriculture, and fishing.
North of Rezovo is located the Silistar protected area, interesting for its rich flora and fauna. It attracts visitors with a preserved habitat of sand lily. To the south is the valley of Rezovska river with magnificent rock formations and numerous rapids turning into quiet river sections. The bay is a winter camp for waterfowls. Common sight is also otters fishing in the sea.
The visits in Rezovo area are possible only after verification of the personal documents by the Border Police.