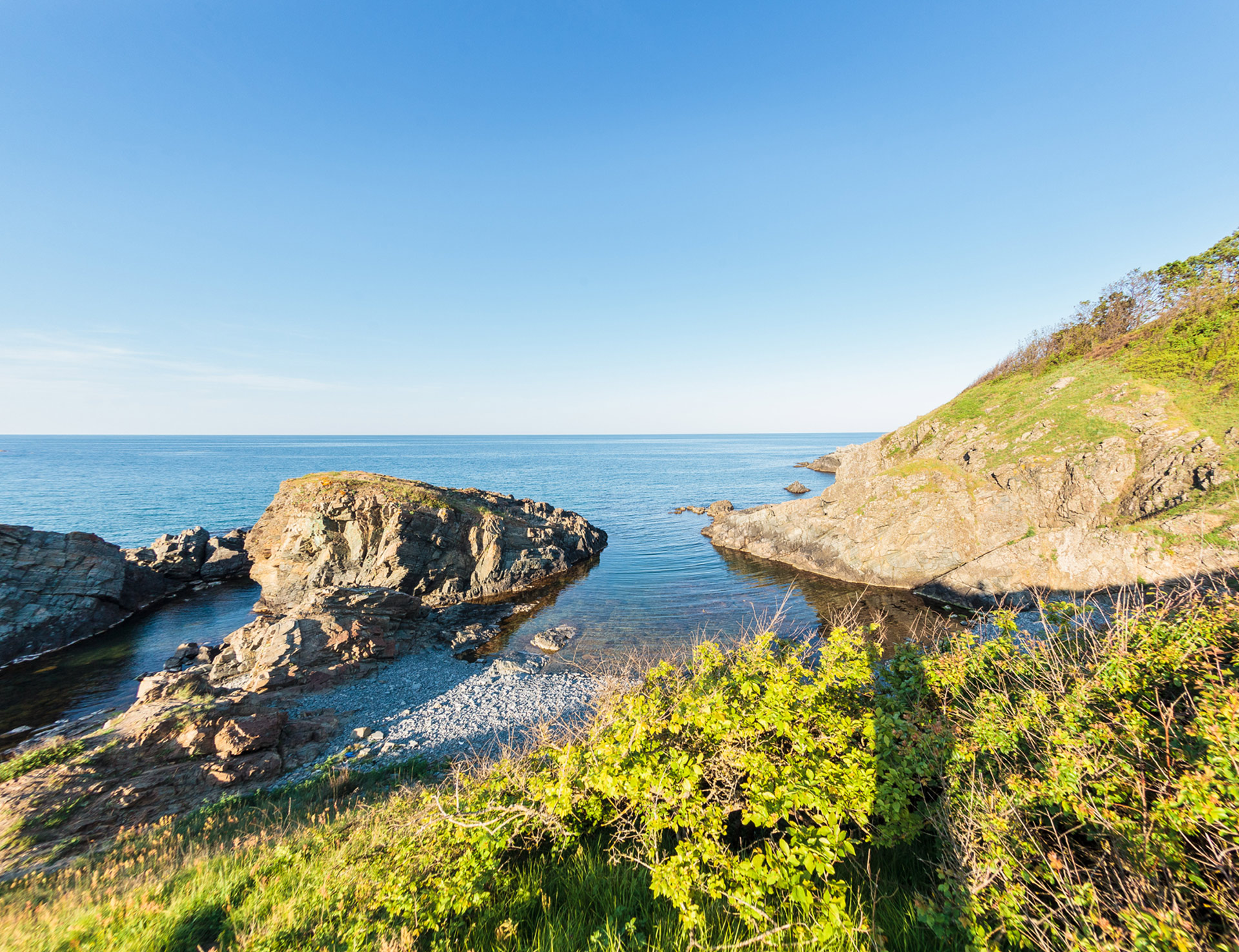 Sinemorets Village
It is located 5 kilometers south of Ahtopol, 20 kilometers from the town of Tsarevo, and 95 kilometers from the city of Burgas.
Old names: Kalandzoi, Galandzha, Kalandzha. Its contemporary name is a literal translation of the Greek word "galaza" – "sky-blue."
Population: 342 residents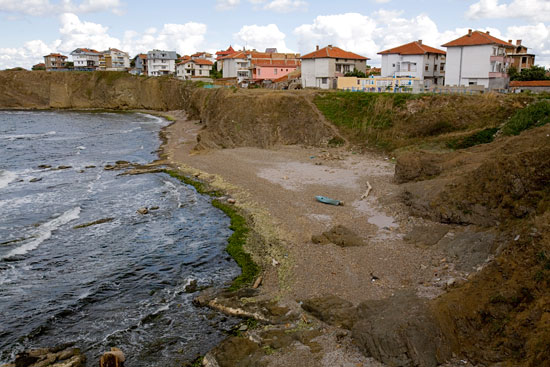 It is situated on a high bank, south of the Veleka river outflow.
Ceramic fragments dating back to V-IV c B.C. and the Middle Ages were found during underwater studies in Potamya bay, which is located north of Sinemorets village. Anchors and lead bindings of an ancient ship were also found. There are Thracian burial mounds and traces from a small fortress on the peninsula.
The patron of the church in Sinemorets is St. George. There is an interesting icon of "Modestus of Jerusalem." The patron of the farmers and shepherds is depicted between two trees over a ploughman with oxen, a shepherd with his flock, a horde and a buffalo. The presence of domestic scenes is associated with the advent of realism in iconography in the late nineteenth century.
After the liberation of Bulgaria in 1878, Sinemorets remained within the territory of Turkey and achieved its freedom after the Balkan War. Refugees from Eastern Thrace settled on its lands.
The population made their living with agriculture, charcoal-burning, and fishing.
The "Veleka river outflow" protected area is situated north of Sinemorets and enthralls with beautiful landscape, interesting rock formations – with "the Sphinx", "the Doves" and "the Split Rock" being the most attractive ones.
The river and its valley are characterized by diverse fauna – grey heron, great egret, cormorants, crested grebes, common kingfisher, dice snake, otter and many fish species.
To the south of Sinemorets is the "Silistar" protected area, which offers a nestling bay at the outflow of Silistar river, among oak forests. The Butamyata area is the natural habitat of orchids and mulleins, and the entire coast offers an interesting view of strangely deformed by the sea breeze trees.
Today Sinemorets attracts visitors with its secluded beaches in sheltered bays along the coast of Strandja.
The village has its holiday on the Day of St. Petka – the middle of October